ACL SW12 Staticide® Anti-Static Wipes
ACL SW12 Staticide® Anti-Static Wipes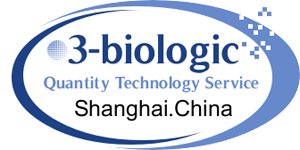 840W. 49th Place ·Chicago, IL 60609
800.782.8420 · 847.981.9212 · fax 847.981.9278
info@staticide.com · www.aclstaticide.com
Available in bulk packaging for less waste
Ideal for use on hard surfaces such as plastic
Non-toxic & biodegradeable
Safe for all electronic equipment
Tear open a 2" foil packet, unfold the
Staticide® wipe, and polish surface
formaximum cleaning and static control.
If streaking occurs, allow towelette
to partially dry and re-wipe
surface. Avoid using on computer
One-step solution for cleaning and
Staticide® wipes are the ideal anti-static applicator for
keeping electronics and equipment clean and static-free.
Staticide® wipes have the same long-lasting protection
against static as our Staticide® topical liquids, but offer a
one-step cleaning and static control solution.
Unlike some anti-stats, Staticide® topicals and wipes are
not dependent on humidity to be effective. Staticide® will
meet MIL-B-81705 for static decay even in dry conditions
and low humidity. Staticide® is safe to use around electronics
and since Staticide® will prevent dust buildup and dust
attraction, computer and laptop screens will keep clean
longer just by wiping the plastic housing (avoid wiping directly
on screen). Staticide® wipes can also be used on industrial
machinery and parts, and they are great to use in
Staticide® Anti-Static Wipes:The protection of Staticide®
in the convenience of a wipe.
Product #SW12 24 individually wipes per
Product #2450 450 individually wrapped
wipes per case (no retail packaging)
Note: In the state of California, Staticide®
wipes are for industrial purposes only
Material Safety Data Sheets are available at