Recombinant Human VEGF165/VEGFA
Recombinant Human VEGF165/VEGFA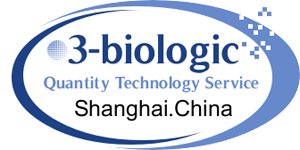 Recombinant Human VEGF165/VEGFA (C083)
产品说明(Description)

Recombinant Human Vascular Endothelial Growth Factor A is produced by our Mammalian expression system and the target gene encoding Ala27-Arg191 is expressed.
Accession #: P15692-4
Known as: Vascular Endothelial Growth Factor Isoform 165; VEGF165

制剂(Formulation)
Lyophilized from a 0.2 μm filtered solution of 20mM PB, 150mM NaCl, pH 7.2.

质量控制(Quality Control)
Purity: Greater than 95% as determined by reducing SDS-PAGE.
Endotoxin: Less than 0.1 ng/ug (1 EU/ug) as determined by LAL test.
Elisa: Immobilized Human VEGF165 (Cat:CO83) at 10μg/ml (100 μl/well) can bind Human VEGFR2/KDR (Cat:CJ92), The ED50 of Human VEGF165 (Cat:CO83) is 433.6 ng/ml.
复溶(Reconstitution)
Always centrifuge tubes before opening. Do not mix by vortex or pipetting.
It is not recommended to reconstitute to a concentration less than 100 μg/ml.
Dissolve the lyophilized protein in distilled water.
Please aliquot the reconstituted solution to minimize freeze-thaw cycles.
保存(Storage)
Lyophilized protein should be stored at < -20°C, though stable at room temperature for 3 weeks.Reconstituted protein solution can be stored at 4-7°C for 2-7 days.Aliquots of reconstituted samples are stable at < -20°C for 3 months.
背景(Background)
Human Vascular endothelial growth factor (VEGF), also known as VEGF-A and vascular permeability factor (VPF), belongs to the platelet-derived growth factor family of cysteine-knot growth factors. It is a potent activator in vasculogenesis and angiogenesis both physiologically and pathologically. VEGF-A has 8 differently spliced isoforms, of which VEGF165 is the most abundant one. VEGF165 is a disulfide-linked homodimer consisting of two glycosylated 165 amino acid polypeptide chains. VEGF stimulates the cellular response through binding to tyrosine kinase receptors VEGFR1 and VEGFR2 on the cell surface. It is widely accepted that VEGFR2 mediate almost all of the known cellular responses to VEGF while the function of VEGFR1 is less defined and is thought to modulate the VEGFR2 signaling.
电泳(SDS-PAGE)
参考文献(Reference)
1、Engineered stem cell mimics to enhance stroke recovery. Paul M. George. et al. Biomaterials. 2018.

2、IBI302, a Promising Candidate for AMD Treatment, Targeting Both the VEGF and Complement System with High Binding Affinity in vitro and Effective Targeting of the Ocular Tissue in Healthy Rhesus Monkeys. Ren X. et al. Experimental eye research. 2016.
3、Efficacy of Lenvatinib, a multitargeted tyrosine kinase inhibitor, on laser-induced CNV mouse model of neovascular AMD. Xian Wei. et al. Experimental Eye Research. 2017.
4、Over expressing miR-19b-1 suppress breast cancer growth by inhibiting tumor microenvironment induced angiogenesis. Runting Yin. et al. The International Journal of Biochemistry & Cell Biology.2018.
FOR RESEARCH USE ONLY