Vivaflow 50, 1,000,000 MWCO PES, 2pc 100 ml - 3 l
Vivaflow 50, 1,000,000 MWCO PES, 2pc 100 ml - 3 l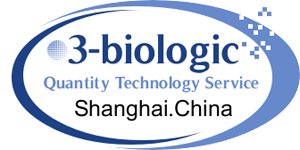 ​Vivaflow® 50, 1,000,000 MWCO PES, 2pc
Plug and play laboratory cross flow cassette
Modular - scalable to 6 units
Optimal for aqueous sample concentration e.g. proteins and nanoparticles
High flow rate and recovery
Vivaflow® 50 is a disposable and ready-to-use crossflow cassette for filtration and concentration of samples from 100 ml to 3 l. The membrane surface per device is 50 cm2. One pack contains two devices and comes with all necessary accessories for running two devices with a laboratory pump and a size 16 pump head. For speeding up the concentration and increasing the volume throughput, six cassettes can be connected.
Optimally suited for applications like cell culture supernatant concentration, virus concentration and water concentration e.g. in fish breeding facilities, this economical product offers a standard of ease of use, reliability and flexibility unrivalled by any laboratory filtration system in the market. The thin-channel, flip-flow recirculation path of the modules provides high crossflow velocities with minimum pump speed requirements. A single 50 cm2 module typically reduces 500 ml to 15 ml in less than 50 min. Nearly total recovery of the concentrate is achieved with a single rinse. Up to six of the unique interlocking modules can be connected for easy scale up resulting in a capacity of several liters. Vivaflow® 50 is intended for single use. All accessories for sample concentration, except a peristaltic pump with a pump head for size 16 tubing, are included in the package. A 500 ml sealed diafiltration reservoir can be added to the system for rapid and convenient buffer exchange.
Equipment required
The standard Vivaflow® 50 package comes with two cassettes, tubing, flow restrictor, one series interconnector and high pressure pump tubing. All you need is a peristaltic pump with a pump head capable of handling 6.4 mm OD tubing (size 16).
Running more than two Vivaflow® 50 devices in parallel and series
For speeding up the concentration, as many as six Vivaflow® 50 cassettes can easily be connected using 2 T-connectors for connecting 2 Vivaflow® cassettes at the inlet and at the outlet and series interconnectors for connecting the devices inbetween. A pressure indicator needs to be built in the inlet for optimal control.
High flow rate and recovery

Clear housing for process monitoring

Ready to use single cassettes

Easy set up of multiple cassettes

Economical and disposable product
Unique in its performance
A single 50cm2 module will typically reduce 500 ml to less than 15 ml in under 50 minutes. Less than 10 ml minimum system recirculation for highest concentrations. Less than 1.5 ml non recoverable hold up volume. Near total recoveries achievable with a single 10 ml rinse.
性能参数
20°C,3 bar压力下,浓缩20倍

需要的时间 [分]

单一装置

三个装置

溶质回收率%

初始体积250 ml. min.

初始体积 1 L . min.

直接的

10 ml 漂洗

BSA 1.0 mg/ml (66,000 MW)

5,000 MWCO PES

34

49

96 %

99 %

10,000 MWCO PES

22

32

94 %

99 %




Applications

Application

Protein Concentration

Application Area

Buffer Exchange

Market

Research

Compliance Information

Animal Components

No

CSA Compliant

No

Certification

None

Electrical / Battery item

No

Dimensions

Channel Height

0.3 mm

Channel Width

15 mm

Membrane Area

50 cm²

Overall Height

84 mm

Overall Length

107 mm

General Specifications

Pump Flow

200 – 400 mL/min

Tubing

PVC (medical grade)

Materials of Construction

Flow Channel

TPX (PMP)

Flow Restrictor

Polypropylene (PP)

Housing Material

Polycarbonate (PC)

Material o-ring | seal

Silicone (SI)

Membrane Material

Polyethersulfone (PES)

Membrane Support

TPX (PMP)

Pressure Indicator

Polypropylene, SS spring

Operating Conditions

Maximum Allowable Working Temperature

60 °C (140 °F)

Maximum Operating Pressure

3 bar (44 psi)

Physicochemical Information

MWCO

1,000 kDa

Non-recoverable Hold-up

< 0.5 mL

Pore Size

N/A

Product Information

Brand

Vivaflow® 50

Device Type

Tangential / Crossflow Concentrator

Pack Size

2

Sample Type

Protein

Peptide

Nanoparticles

Virus

Endotoxin

Volumes

Hold-up Volume

1.5 mL

Minimum Recirculation Volume

< 10 mL

Volume Range

100 – 3,000 mL