RUNX2 Polyclonal antibody
RUNX2 Polyclonal antibody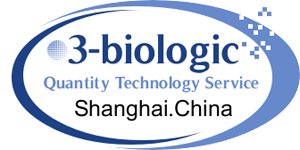 经过测试的应用
| | |
| --- | --- |
| Positive WB detected in | ROS1728 cells, MCF-7 cells |
| Positive IF detected in | mouse brain tissue |
推荐稀释比
APPLICATION
DILUTION
Western Blot (WB)
WB : 1:200-1:1000

Immunofluorescence (IF)
IF : 1:50-1:500

Sample-dependent, check data in validation data gallery
产品信息
20700-1-AP targets RUNX2 in WB, IHC, IF, chIP, ELISA applications and shows reactivity with human, rat, mouse samples.
Tested Applications
IF, WB, ELISA
Cited Applications
ChIP, IF, IHC, WB
Tested Reactivity
Human, Rat, Mouse
Cited Reactivity
Human, Mouse, Rat
Host / Isotype
Rabbit / IgG
Class
Polyclonal
Type
Antibody
Immunogen
Peptide
Full Name
runt-related transcription factor 2
Synonyms
AML3, CBF alpha 1, CBFA1, CCD, CCD1, Oncogene AML 3, OSF 2, OSF2, PEA2 alpha A, PEA2aA, PEBP2 alpha A, PEBP2A, PEBP2A1, PEBP2A2, PEBP2aA, PEBP2aA1, RUNX2
Calculated molecular weight
57 kDa
Observed molecular weight
57-60 kDa
GenBank accession number
NM_004348
Gene symbol
RUNX2
Uniprot
Q13950
Gene ID (NCBI)
860
RRID
AB_2722783
Conjugate
Unconjugated
Form
Liquid
Purification Method
Antigen affinity purification
Storage Buffer
PBS with 0.02% sodium azide and 50% glycerol pH 7.3.
Storage Conditions
Store at -20°C. Stable for one year after shipment. Aliquoting is unnecessary for -20

o

C storage.
背景介绍
RUNX2, also named as AML3, CBFA1, OSF2 and PEBP2A, is a Transcription factor which involved in osteoblastic differentiation and skeletal morphogenesis. It is essential for the maturation of osteoblasts and both intramembranous and endochondral ossification. CBF binds to the core site, 5'-PYGPYGGT-3', of a number of enhancers and promoters, including murine leukemia virus, polyomavirus enhancer, T-cell receptor enhancers, osteocalcin, osteopontin, bone sialoprotein, alpha 1(I) collagen, LCK, IL-3 and GM-CSF promoters By similarity. RUNX2 inhibits MYST4-dependent transcriptional activation. The antibody is specific to RUNX2.
发表文章
SPECIES
APPLICATION
TITLE

Arterioscler Thromb Vasc Biol

Potential Role of H-Ferritin in Mitigating Valvular Mineralization.

J Mech Behav Biomed Mater

Citric acid enhances the physical properties, cytocompatibility and osteogenesis of magnesium calcium phosphate cement.

J Cell Physiol

Enhancement of tenogenic differentiation of rat tendon-derived stem cells by biglycan.

BMC Oral Health

ZnO nanoparticles inhibit the activity of Porphyromonas gingivalis and Actinomyces naeslundii and promote the mineralization of the cementum.

J Periodontal Res

Impact of Resolvin D1 on the inflammatory phenotype of periodontal ligament cell response to hypoxia

Mater Today Bio

Sustained release of naringin from silk-fibroin-nanohydroxyapatite scaffold for the enhancement of bone regeneration.