Osteocalcin Polyclonal antibody
Osteocalcin Polyclonal antibody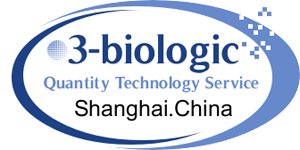 经过测试的应用
Positive IHC detected in
human osteosarcoma tissue, human testis tissue, mouse kidney tissue, mouse testis tissue, rat testis tissue
Note: suggested antigen retrieval with

TE buffer pH 9.0;

(*) Alternatively, antigen retrieval may be performed with

citrate buffer pH 6.0

Positive IF detected in
NIH/3T3 cells
Planning an IF experiment? We recommend our CoraLite®594 conjugated versions of this antibody.
推荐稀释比
APPLICATION
DILUTION
Immunohistochemistry (IHC)
IHC : 1:50-1:500

Immunofluorescence (IF)
IF : 1:50-1:500

Sample-dependent, check data in validation data gallery
产品信息
The immunogen of 23418-1-AP is Osteocalcin Fusion Protein expressed in E. coli.
Tested Applications
IF, IHC, ELISA
Cited Applications
IF, IHC
Tested Reactivity
Human, Mouse, Rat
Cited Reactivity
Human, Mouse, Rat, Pig
Host / Isotype
Rabbit / IgG
Class
Polyclonal
Type
Antibody
Immunogen
Osteocalcin fusion protein Ag20065
Full Name
bone gamma-carboxyglutamate (gla) protein
Synonyms
BGLAP, Osteocalcin, BGP, Bone Gla protein, OC, OCN, Osteocalcin, PMF1
Calculated molecular weight
100 aa, 11 kDa
GenBank accession number
BC113432
Gene symbol
BGLAP
Uniprot
P02818
Gene ID (NCBI)
632
RRID
AB_2879275
Conjugate
Unconjugated
Form
Liquid
Purification Method
Antigen affinity purification
Storage Buffer
PBS with 0.02% sodium azide and 50% glycerol pH 7.3.
Storage Conditions
Store at -20°C. Stable for one year after shipment. Aliquoting is unnecessary for -20

o

C storage.
背景介绍
Osteocalcin is a small, highly conserved molecule associated with mineralization of bone matrix. Osteocalcin is specifically expressed in osteoblasts and is the most abundant non-collagenous protein in bone. It regulates the dynamics of new bone formation and bone resorption by interaction with vitamin D, and by influencing the differentiation of osteoblasts. Osteocalcin is also involved in the posttranslational targeting of vitamin K-dependent gamma-carboxylation, which controls blood coagulation.
发表文章
SPECIES
APPLICATION
TITLE

Colloids Surf B Biointerfaces

Bi-layered electrospun nanofibrous membrane with osteogenic and antibacterial properties for guided bone regeneration.

FEBS J

Diminished membrane recruitment of Akt is instrumental in alcohol-associated osteopenia via the PTEN/Akt/GSK-3β/β-catenin axis.

Arch Gynecol Obstet

Oviductus Ranae protein hydrolyzate prevents menopausal osteoporosis by regulating TGFβ/BMP2 signaling.

Cell Death Differ

A novel long noncoding RNA PGC1β-OT1 regulates adipocyte and osteoblast differentiation through antagonizing miR-148a-3p.

J Cell Physiol

Reduced PDGF-AA in subchondral bone leads to articular cartilage degeneration after strenuous running.

Nat Commun

TMCO1-mediated Ca2+ leak underlies osteoblast functions via CaMKII signaling.